Who doesn't like to show off their collection of geeky bobble-heads and superhero merchandise? In this world of fantasy fiction, it's not just kids who take part in purchasing toys and comic books. In fact, in 2018, there were a combined 68% of comic store sales of Marvel and DC. So if you're thinking of waiting for the next comic con, why not just satiate your thirst by buying one of the incredible sets of mystery minis by Funko? The mystery box will contain four randomly selected blind packed figures from the fantasy fiction you choose. Here are some to choose from.
Game of Thrones Mystery Mini Series 3 Mini-Figure 4-Pack
Undoubtedly, Game of Thrones is a standout among the most epic fantasy TV series to have ever been created. Games of Thrones Mystery Minis Series 3 Vinyl Mini-Figures include your most loved and legendary characters from the Game of Thrones TV series on HBO, each around 2.5 inches tall. Make sure you don't miss Daenerys, Petyr Baelish, Hodor, and more! Buy a pack today and see which characters you get!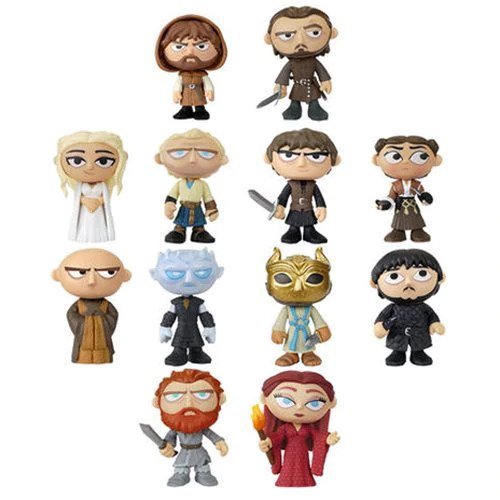 Walking Dead In Memoriam Mystery Minis Series 5-4 Pack
Your top choices might be gone, but that doesn't mean you need to forget them! Remember the greats with this black and white (and red!) series of Walking Dead characters that are no longer with us. Each adapted vinyl figure is about 2.5 inches tall and comes bundled in blind boxes. Collect them all!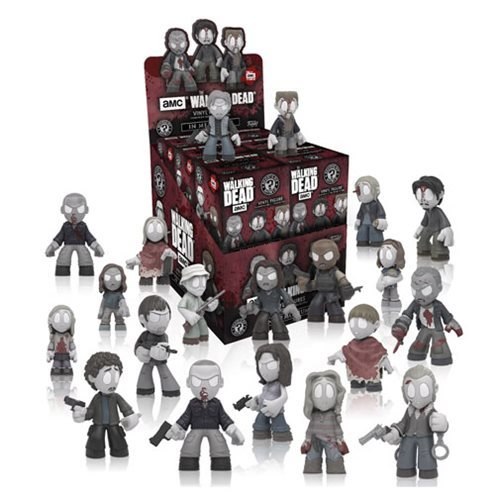 Star Wars Classic Mystery Minis Bobble Head Random 4-Pack
"No, I am your father." This single dialogue by Darth Vader, our favorite villain, in Episode V (The Empire Strikes Back) of Star Wars took the world by storm. The revelation that he was Luke Skywalker's father is something that most of us haven't yet gotten over. And thus, this iconic movie becomes a part of us and something that we can never forget.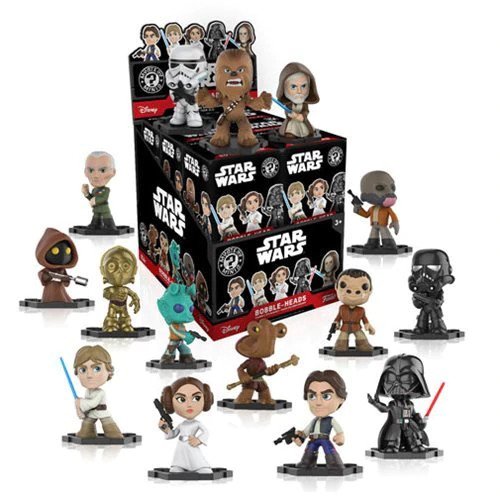 From a galaxy far, far away come Mystery Minis Bobble Head figures based on the great Star Wars characters. From Han Solo, Luke Skywalker, and Princess Leia, to Darth Vader, Jawas, and Tarkin, every one of your top picks are here! Each adapted vinyl figure is about 2.5 inches tall and comes bundled in blind boxes. Collect them all!
Harry Potter Mystery Minis Series 2 Random 4-Pack
If you didn't receive your letter from Hogwarts this year, it's okay, relax. There's still hope in the world of magic with this second wave of mini-figures based on your favorite wizards and magical creatures. Wave 2 includes Harry, Ron, and Hermione wearing the Sorting Hat, Snape, Luna Lovegood, and memorable creatures like the merfolk, a Thestral, and more! Grab them all now!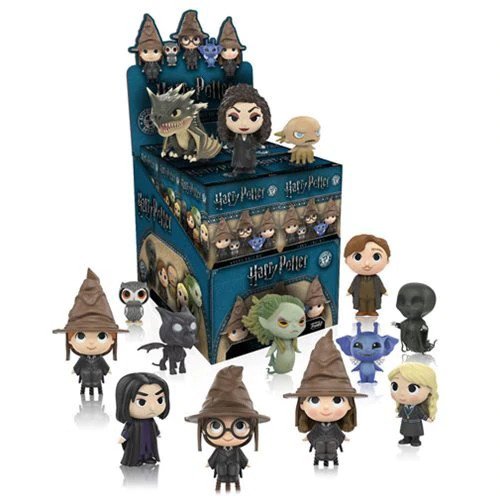 If you're looking to expand your collection of geeky merchandise, check out Not Just Toyz's page of mystery minis by Funko and order your favorite set online. No hassle, no headache.
Recent Posts
Masters Of The Universe: Unveiling the Epic SagaTable Of Contents: I. Introduction II. The C …

IntroductionIn the world of collectibles, nostalgia often takes center stage. It's the thrill of rel …

Action Figures For Sale: 10 Reasons Why You Should Give Them A Chance!Action figures are not just fo …